If you want to grow your business the right way, then you need to think about investing in minimum viable product software. The reason is simple; an MVP will offer you all the features and convenience you need in a single package. At the same time, you will know exactly what you are investing your money in.
It can be very hard for you to figure out whether the business idea or product is worth investing a certain amount of money. If you have a startup with limited funds, the last thing you want is to make any mistakes. This is why using the best minimum viable product software does make a lot of sense.
Why do you need minimum viable product examples? Because they allow you to see whether the project you want to work on actually has people interested in it. Moreover, you get to see if there's enough future benefit to share the product to early adopters. And yes, this can even offer a feedback loop. It's that feedback loop that will help guide the ongoing development, so you have to consider that.
The MVP includes all the core features for your app. That's why MVP app development is very important because it has all the must-have stuff, not only the nice to have things that can appear out there. It's a test-drive development process that can deliver great results. Companies like Facebook, Airbnb or Uber got to build MVP app, and they saw that their business proposition worked. So yes, the minimum viable product software works if you know how to handle it the right way.
There are numerous minimum viable product examples, but the best part is that you can easily use an MVP to suit your own needs. Your company has the means to grow and evolve as long as you make the right decisions. And that's where you need to be very careful when you choose the right minimum viable product software. Ideally, you want to build MVP app with a small investment and see if you are going to deliver tremendous results with it. With that in mind, here are some great tools that you can use right away.
Bubble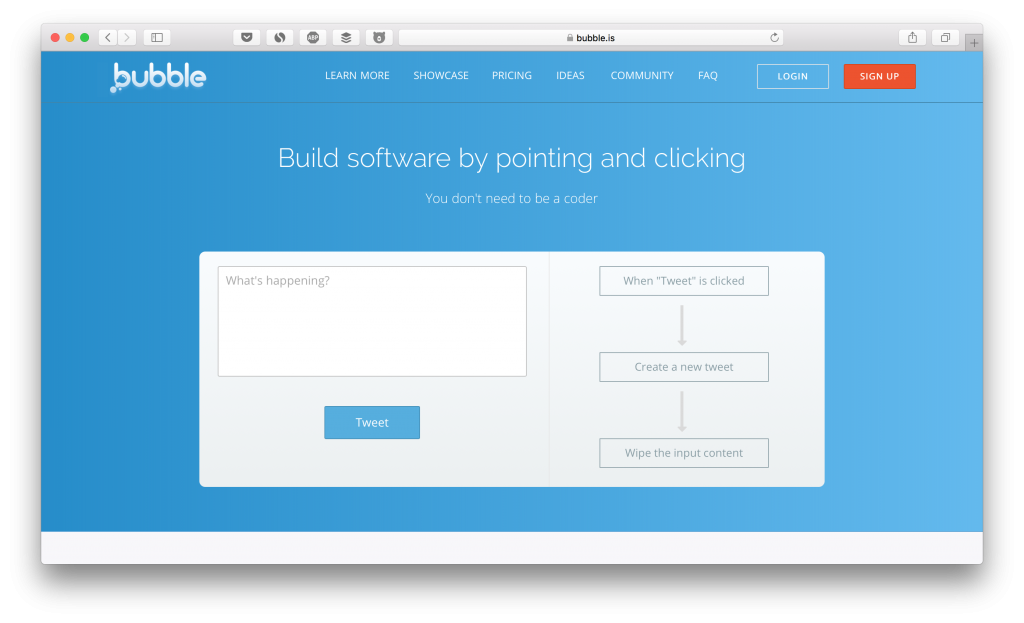 Bubble is a very good visual framework that helps you create web apps. At the same time, it can easily be used for complex SaaS applications and many other similar features. The idea is simple, if you want to create an amazing web app framework, this is the right way to do it. And the best part is that yes, it works well. Unlike other similar tools out there, Bubble doesn't require any coding. It can help create minimum viable product examples and it can easily do that for mobile units too. As a result, the value is more than impressive, and that's exactly what you want to take into consideration.
If you want to expand your MVP app development and actually do that without the need of any coding knowledge, Bubble can work well for you. It also has a wide array of plugins too. That makes it a lot easier for you to access all of its features without actually having to write code in no time.
The pricing for Bubble is great too. They have a free version where you can get the core platform features without paying anything. But if you want to use it for your business, it will cost you $14 per month, and that includes a white label and custom domain, real-time analytics, email support and so on. They also have a Professional version at $62 per month where you also get a collaborator supported and reserved server capacity. You can also scale for teams at $165 per month or Production at $445 per month. The pricing for Bubble is very fair, and it does include just about all the stuff you want in a single package. Plus, you can easily scale as you see fit with a price of $20 per unit. 
it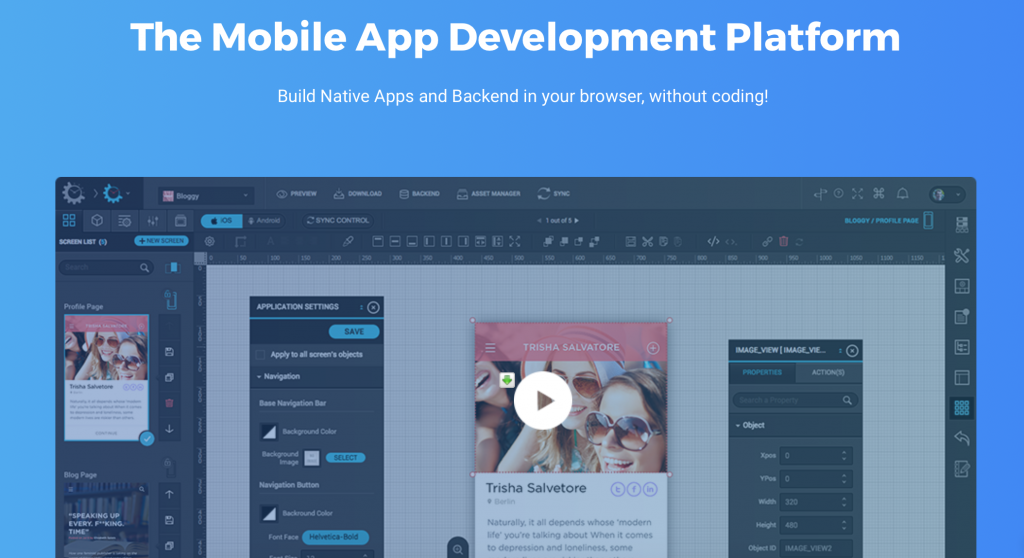 Configure.it does a very good job at offering a reliable, simple mobile app development platform. Users can easily create a mobile application the way they want, without coding anything if they want. Everything is done via drag and drop, and you also have concurrent platform development in no time. They do a very good job with the deployment process since you can easily deploy all this stuff and have fun with it as you see fit.
Everything is browser-based, and that means there's no need to purchase expensive hardware. There's no need for maintenance staff or any software requirements either. The experience is astonishing, and that's the thing that makes the process so great. And yes, the platform does allow you to create customized solutions even beyond templates.
All prices are per month for Configure.it. You will pay $9 per month for Starter, $49 for Standard which also has iOS and Android development, no branding mention and you can even download the code. If you want to go Pro and add custom code, migrate parse backend and receive better support, that will cost $79 per month. The Team option is $199 and comes with multiple licenses and other great features.
Webflow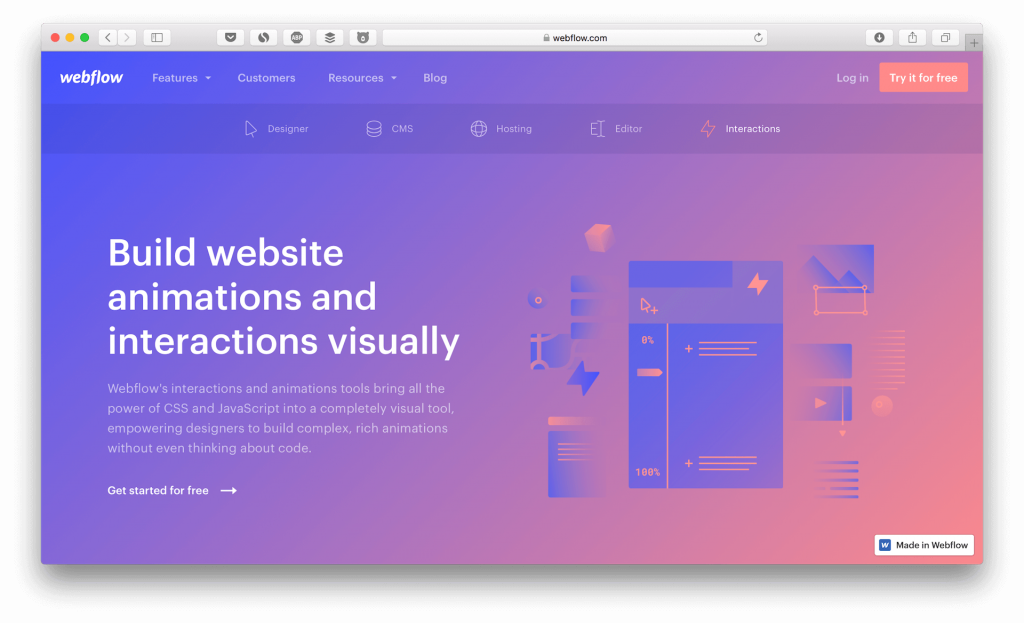 If you want some good minimum viable product software, Webfl